Share your love of waterfalls with us on Instagram by tagging #waterfallsoftasmania
Situated on Western Creek, Montana Falls is a wide by not very tall waterfall accessible from Long Ridge Regional Reserve on Leonards Road in Montana (near Deloraine in northern Tasmania). It is somewhat a seasonal waterfall, best viewed between July and October when rainfall and snowfall is optimal in this region.
Private Property nearby
Although access to the waterfall is in a Regional Reserve (which is public property), the other side of the creek is private property. Under no circumstances should the river be crossed.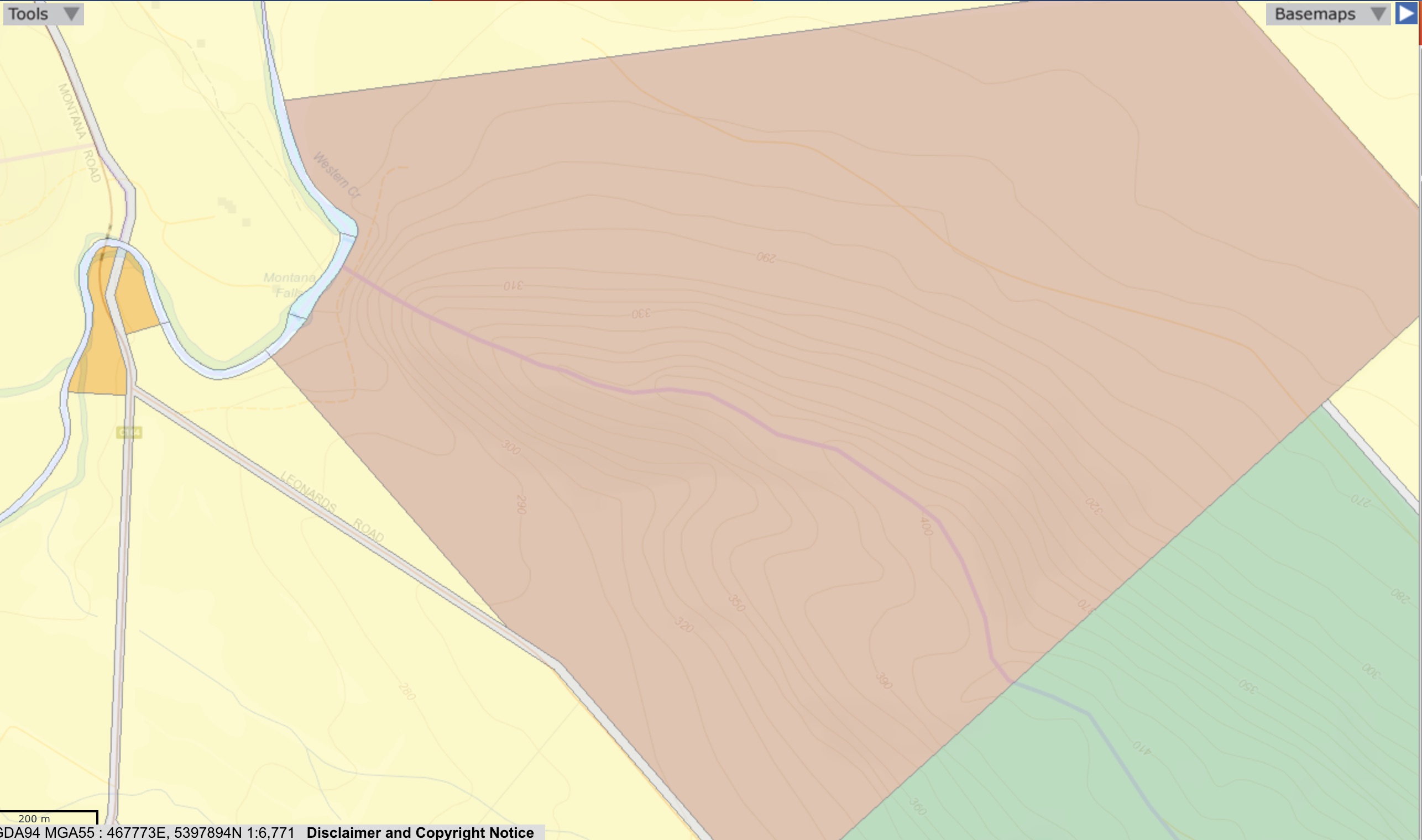 The yellow areas are Private Property. The brownish area is the Regional Reserve.
Access to Montana Falls begins from a 4WD track adjacent to a sign that says 'Long Ridge Regional Reserve'. Follow the track for about 250 metres before accessing another track on your left. The turnoff to access this track is not marked and can be easily missed. If you start to climb uphill towards the ridge, you've walked too far and you will need to walk back until you see another track. The new track will lead you to Montana Falls, and has the occassional pink ribbon to guide you. Follow this track for about 400 metres and then follow the track to the right. It is at this point the waterfall will be easily heard, and is accessible within minutes.
Further downstream along the track is access to a series of small cascades known as Montana Cascades.
Allow about 1 to 1.5 hours return to view and enjoy Montana Falls and Montana Cascades.
Image Gallery for Montana Falls
Click on an image to view in fullscreen